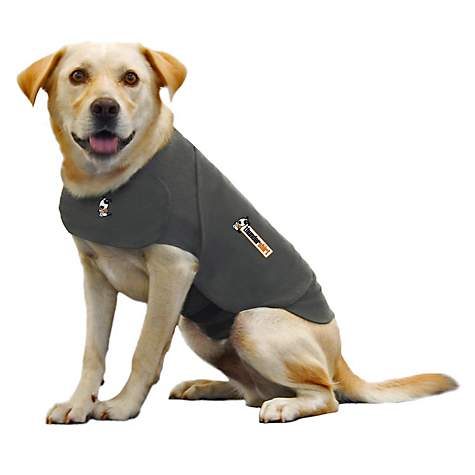 Is your pup suffering from relentless pet anxiety?

ThunderShirts are here at Benson's!

ThunderShirts are perfect for your dog (or cat) if they experience pet anxiety from outside triggers such as thunderstorms, airplanes, cars, fireworks etc.

They are made to hug your pet's torso to make them immediately feel  calm and peaceful. It's almost like swaddling a baby. The gentle pressure helps to reduce their heart rate which in turn helps calm them.

Although they are mostly used for the situations listed above, many clients have found they help their pets when traveling, during vet visits and even for separation anxiety!

ThunderShirts are available in sizes XS through XXL so pets of all sized can ease their pet anxiety!

ThunderShirts are the same price no matter which size your four legged friend needs. Completely drug-free and #1 Vet recommended option for pet anxiety.

Contact us today to see what is in stock! 

SIZE & WEIGHT
XXS < 7 LBS XS 8 – 14 LBS S 15 – 25 LBS M 26 – 40 LBS L 41 – 64 LBS XL 65 – 110 LBS XXL > 110 LBS

Stop by today or visit us online and treat your best friend to the gentle comfort of a ThunderShirt!