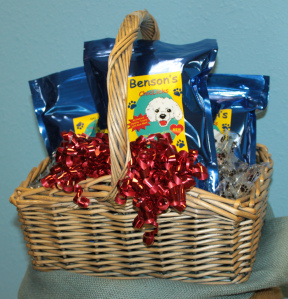 We're proud of the popularity of each of our fresh baked treats! Our customers, both the 2 legged and the 4 legged ones, are awesome.
Come by and taste a ChicLick or two!
We really enjoy meeting people and helping to guide them or educate them on feeding their pets a healthy diet and how it can pay off in less illness and happier and healthier pets. The Benson's team of employees, from the bakery to the sales floor, are top notch and are equally enthusiastic about meeting and helping our customers. We would like everyone who walks through our door to leave with a smile and a special treat for their pet.
Debbie Lange
Benson's Canine Cookies
2928 South Florida Avenue
Lakeland, Florida 33803
Web Site: bensonscaninebakery.com
Call Us: 8863-688-9249