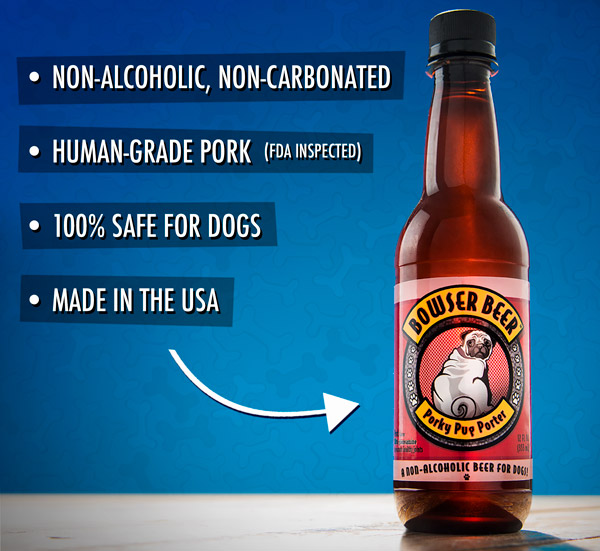 Is your dog drinking responsibly?
Is he sneaking sips of your beer?
Benson's Canine Cookies is proud to introduce Bowser Beer!
Bowser Beer is made with USDA chicken or beef, malt barley, and glucosamine! No hops or alcohol, which are harmful to pets. Now your dog can pop a brew with you or mix it with their dry food for a tasty meal topper. Cats like it too!
Stop by today and grab a beer for your best friend!
Beer, it's not just for humans anymore…bowser beer…yumm!